OUR MISSION
The First Walk-In Wellness Centers Dedicated to Women's Health!
Walk In GYN Care recognizes the disempowering moment when you need your OBGYN now, but the earliest appointment is in 6 weeks. So, we changed the narrative by creating a space where you can get the best care when you need it the most!
Our beautiful offices and stellar team is equipped to diagnose and treat most GYN issues in a one stop setting, so spending hours in the ER or waiting months for an appointment is a thing of the past.
LEARN ABOUT THE "V" AND EVERYTHING ELSE THAT MATTERS!
WHY US ?
No membership needed
Just Walk In GYN
Open evenings and weekends
No appointments necessary
Online appointment if you want to "call ahead"!
Easy access
Most insurance plans accepted
ONLINE EDUCATION
We believe that empowerment comes through education. We host regular online and in-person educational events that are not only open to all women's health providers but also to anyone and everyone.
After all, we deserve to learn about our bodies (and brain and everything else) so we can be well from the inside out and be the best version we can be. Join the movement of women's empowerment at Walk In GYN Care.
COLLABORATION BETWEEN WALK IN GYN & ANTARA INTERNATIONAL
Walk In GYN is proud to partner with Antara International, a nonprofit, to support its vision of ensuring every mother and each child has an equal start to a healthy life.
Antara International train frontline health workers with essential knowledge and skills to deliver timely quality care. Like them, we at Walk In GYN deeply believe that every woman must have access to quality and timely healthcare, wherever they are, and that women's healthcare is a right and not a luxury.
MEET THE TEAM: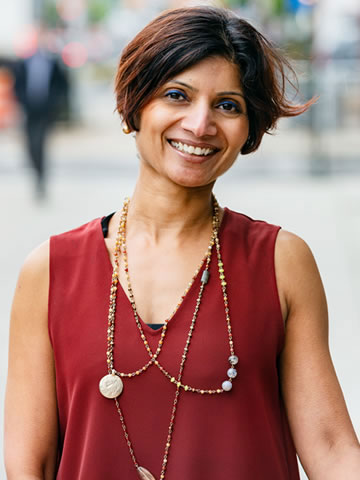 DR. ADEETI GUPTA, MD, FACOG
FOUNDER, CEO
Dr. Adeeti Gupta has been a practicing OBGYN in the NY area for over 15 years. After seeing the deficiencies in Women's health care, she turned on her entrepreneurial spirit and founded the First Ever Walk IN GYN centers for Women's health in the country. She pioneered this concept and is excited to take this across the nation and the globe. Caring for all women with compassion and women's empowerment through preventative holistic health care are some of the core values that she promulgates.
Through her training in India, UK and the United States, she has amassed a vast skill set and knowledge base that she believes in sharing with the current generation of Women's health providers. Education is the path to a better society. Hence, she is actively involved in teaching OBGYN residents, mentoring students, nurse practitioners, physician assistants and other providers to improve access and quality of women's health by education one small step at a time.
In her continuing efforts to help people be the best versions of themselves, she recently released an all-in-one toolkit called "Reflection: Reflect your way to a saner stronger you."
Dr. Gupta is a Presidential Leadership Scholar and is striving to change women's health for a better future for all.
During her free time, when she is not busy churning out educational content for her blogs, books, and other websites, she likes to exercise, paint, read, and write.
She also specializes in Sexual Health  and Integrative functional medicine.
Visit her website here www.dradeetigupta.com.
HEALTHY LINKS:
LOCATIONS:
Locations include: Astoria, Brooklyn, Manhattan, Northern Blvd, Los Angeles, Staten Island (coming soon) + Middle Village.
For a complete list of Walk In GYN Care click HERE.
Learn more about Walk In GYN Care by visiting: https://walkingyn.com/.